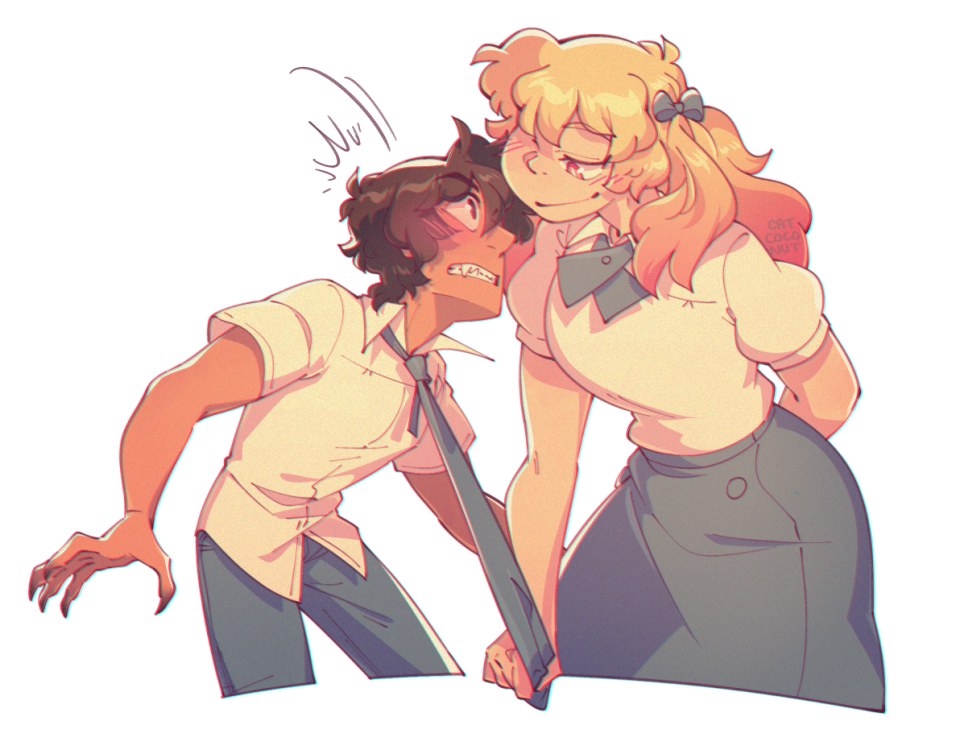 Daniel, a high school senior, has problems just like anyone his age has. However, dealing with his problems by giving up his soul for a demon that will help him isn't the usual thing to do. The now freed demon Esther wasn't what he expected but with her help Daniel will finally have things going his way! Never mind the sudden bouts of throwing up blood and fevers. What can you expect with no soul, right?
[un]Divine is a dark fantasy comic that deals with revenge, morality, friendship and monsters. Not really suitable for people under 14 for mild language, blood/gore and violence.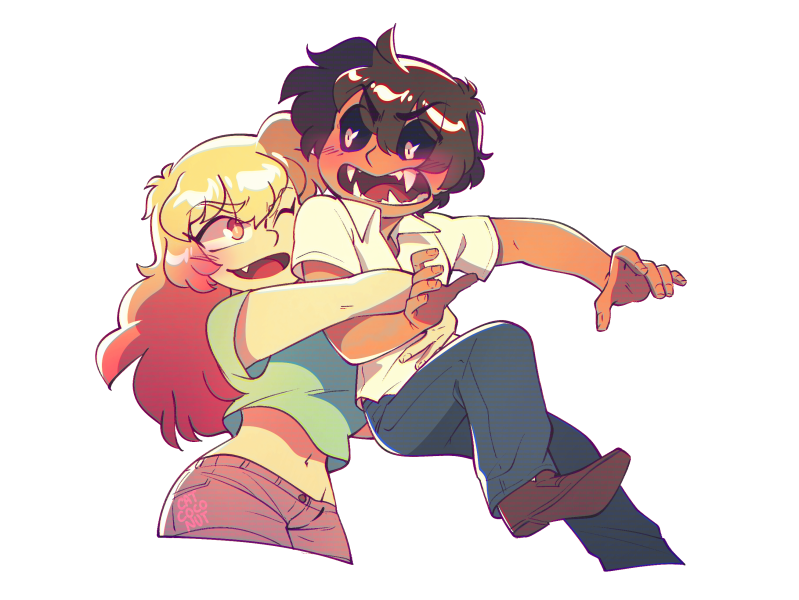 •••••

Author
Ayme Sotuyo is a queer Cuban freelance comic artist currently working fulltime on her webcomic
[un]Divine
. She attended Savannah College of Art and Design and earned a BFA in Sequential Art. All she does all day is draw comics, pet her cat and be sarcastic to her husband. You can follow her as she complains about drawing Gothic architecture on
twitter
, support her on
Patreon
and check out more of her work at her
main site
.
FAQ
How is ________ pronounced?
Santagüey: Sahn-tah-way
Cojimar: Coh-hee-marr
Majagua: Mah-ha-gwa
What kind of setting is Santagüey?
Santagüey is a small fictional island in the Caribbean. It is a theistic society that worships La Divinidad. The culture is based heavily to that of Cuba and everyone on the island is latinx. Spanish is the main language on the island. They get very little immigration from places outside the Caribbean.